Custom Patches


That Tell Your Story

Ready to tell your story with custom made patches? Choosing UltraPatches to design your custom patches lets you easily share your unique story with others! Our creative design team knows how important it is for you to tell your story and that is why we offer free design services. So far we have helped military organizations, law enforcement agencies, fire departments, boy scout troops, varsity teams, motorcycle clubs, local businesses and retailers create custom made patches. How can we help you?
Sample Before Production
Design Consultation
Quality Guarantee
Free Shipping
Custom Made Patches Available in
Six Types
We offer six different types of custom patches - custom embroidered patches, custom PVC patches, custom chenille patches, custom woven patches, custom leather patches, and custom printed patches. We only use the finest materials to make your custom patches, ensuring that every one of them will last for many years to come. Our focus on detail and manufacturing precision means you will be 100% satisfied with your customized patches.
Made with the finest materials with unmatched precision and detail, your custom made patches will surely stand out from the crowd. At UltraPatches we customize patches that will reflect the style and personality you need. With a choice of six patch styles to choose from you can never go wrong at creating the perfect patches. Whether you want to customize patches for your uniform, hats, shirts or any other clothing, you can never go wrong with UltraPatches. All patch styles on offer come with a range of add-ons and backing options to choose from. If you are unsure on which style to choose, go through our blog to choose the right patch style.
Every patch type we offer comes with its own benefits and advantages, giving you lots of choices when it comes to perfectly customizing your patches. Whether you need patches for clothes, patches for uniforms, patches for hats, or custom patches for jackets, you can choose one of the below custom patch types to create your custom made patches. You must choose a type of patch based on your unique patch design to best tell your story. Your patch type should also reflect the style, personality, and attitude of your story. If you need professional advice, contact us so we can help you decide which type of custom made patch is best for your story design
Patch Attachment
Options
Once you have chosen your patch type, you need to choose the right type of backing to make sure your custom patches stay properly attached. The attachment method you choose to secure your patch in its place is very important as each type of backing performs a certain purpose. Depending on how you plan to use your custom patches will decide which attachment method is best for you.
Which backing option is right for your custom patches? Do you want your custom patches to be temporarily attached or permanently attached? Do you need to add strength to your patches? Are your custom patches designed to be attached to specific articles of clothing? We offer four different attachment methods so you can choose the best backing method to use your custom made patches.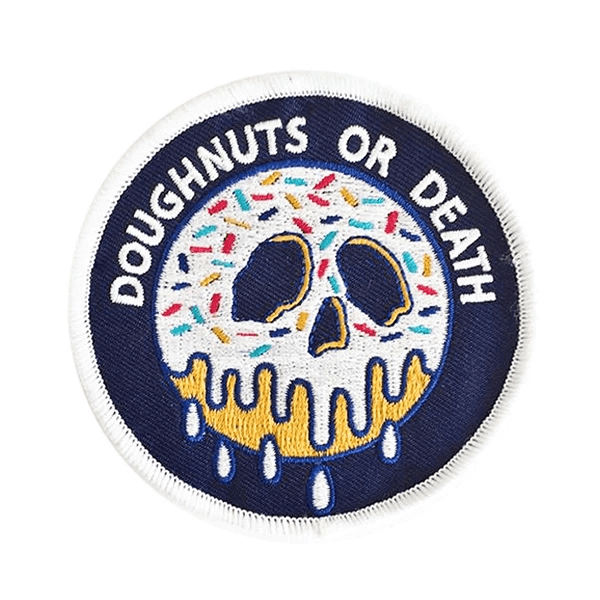 Custom Sew On Patches
Sewing on your custom made patches means you never have to worry about them falling off or moving as the patches will always stay in their exact same position on hats, shirts, jackets, backpacks, beanies, uniforms, and more.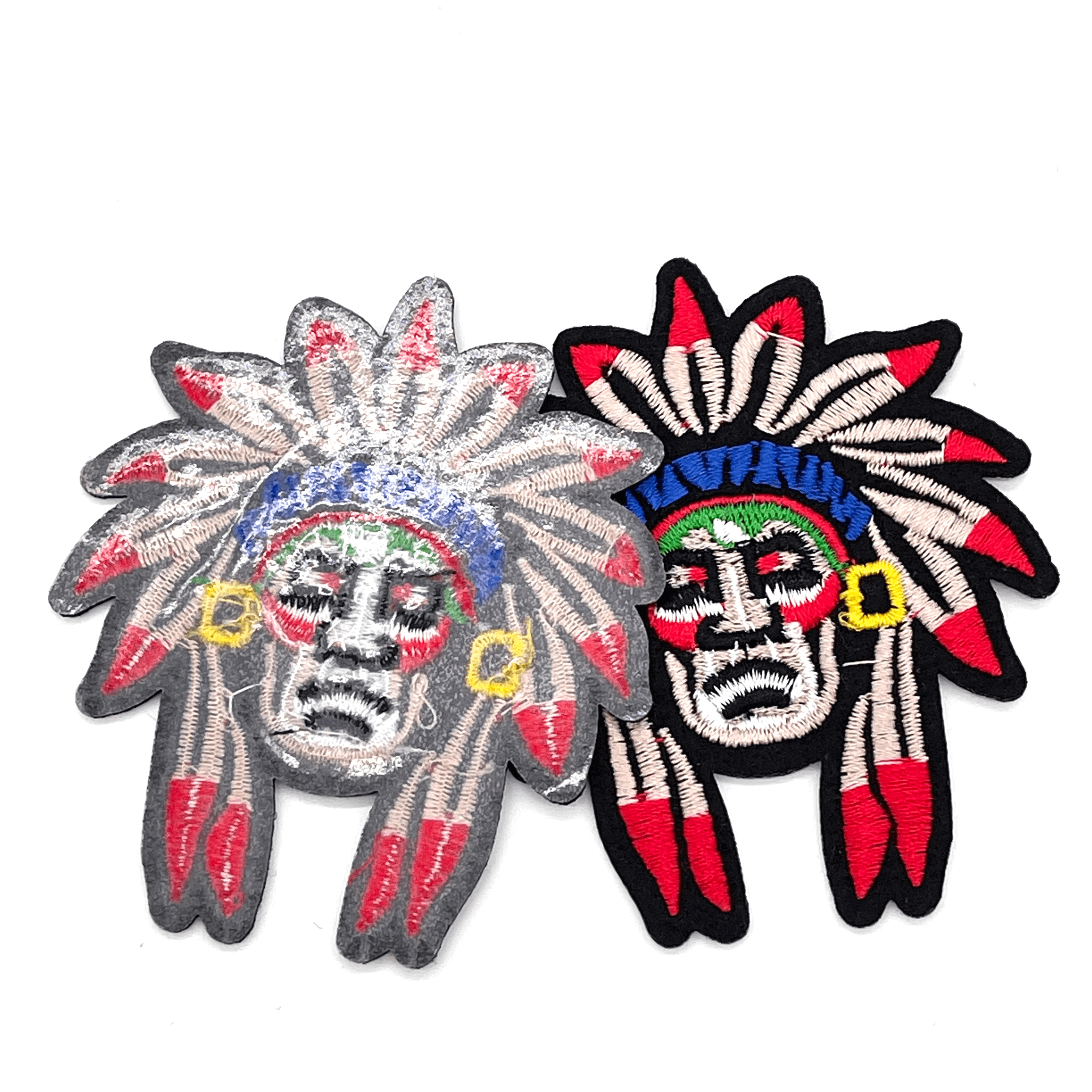 Custom Iron On Patches
Iron on backing is the most convenient attachment option. You can iron on your patches to clothing, hats, bags or any other item.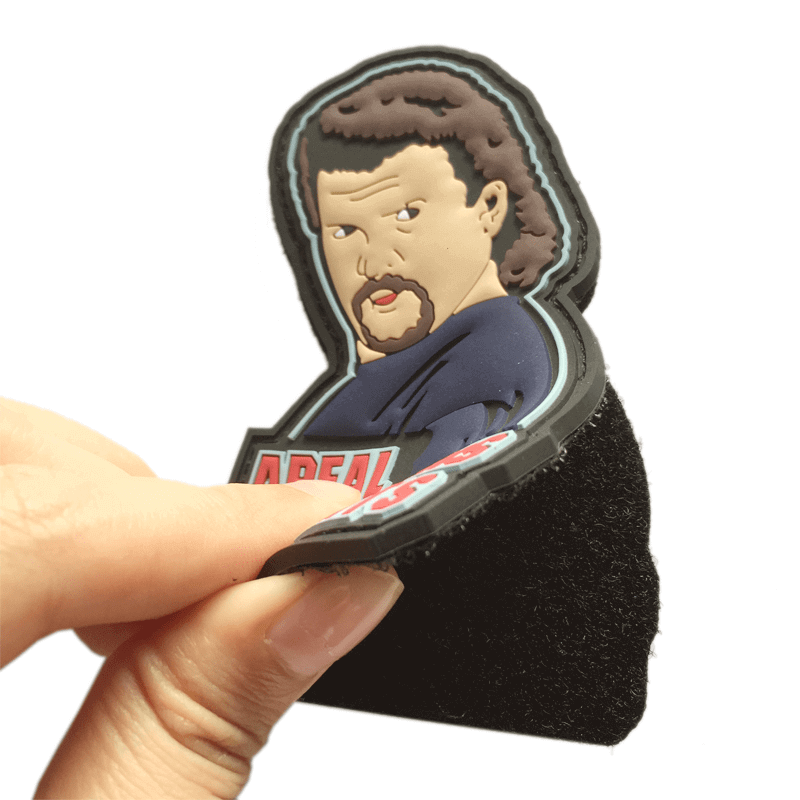 Custom Velcro Patches
Hook and loop velcro backing is a convenient choice if you have more than one patch to display. Velcro patches are a great choice for uniforms.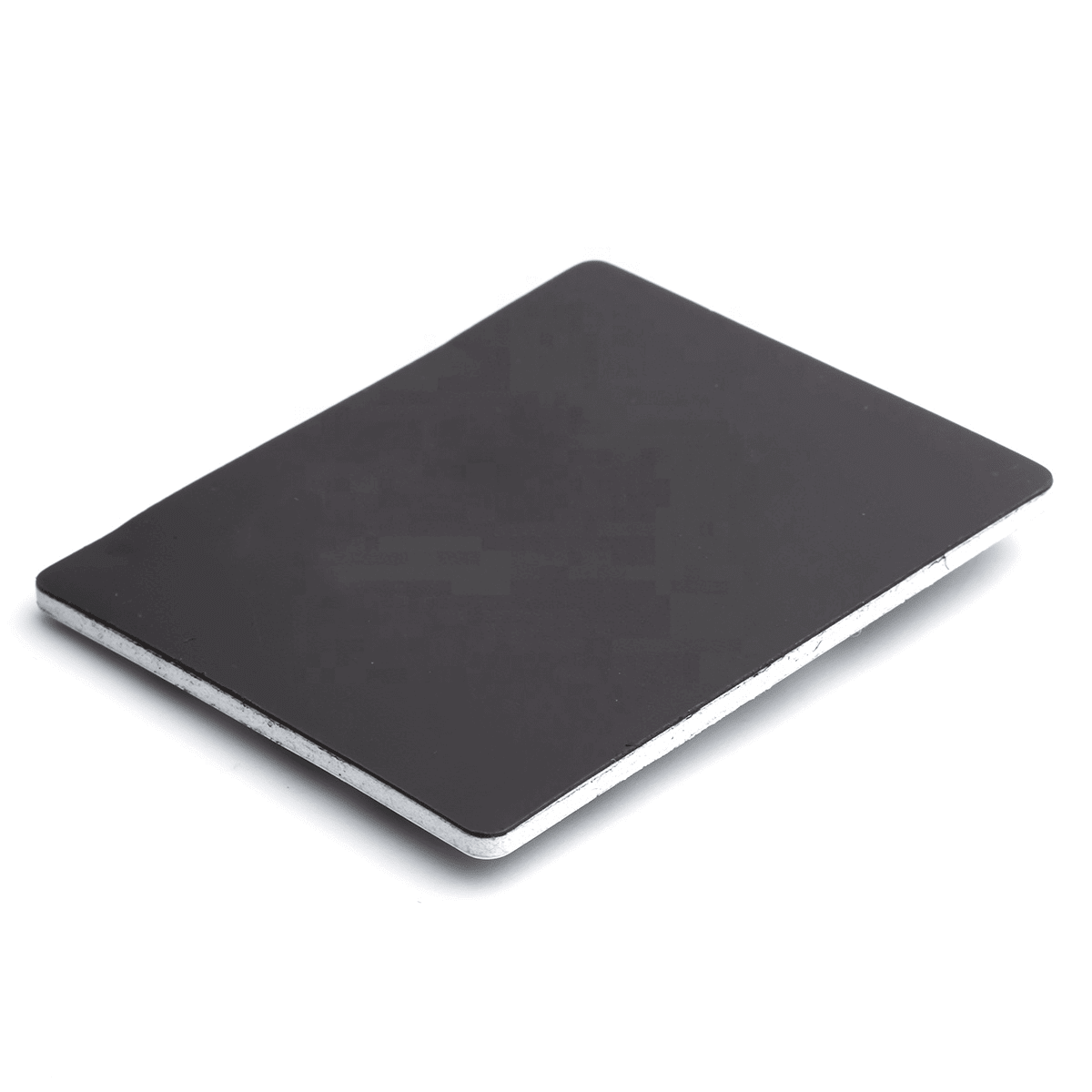 Magnetic Backing
Attach your custom patches to any metal surface by using magnetic patch backings (refrigerator, car). A great backing option for company logos when giving away your custom patches as part of a promotion.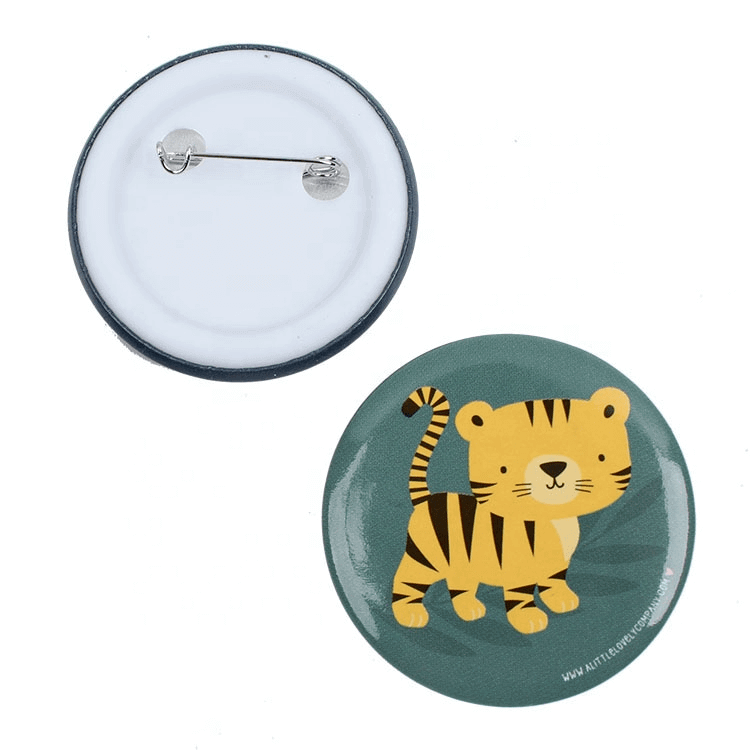 Pin Backing
Pin backings are the perfect choice when you want the option to temporarily attach your patches to clothing or any other fabric based article. Pin patches are commonly used for one off events to temporarily attach patches on your favorite clothing.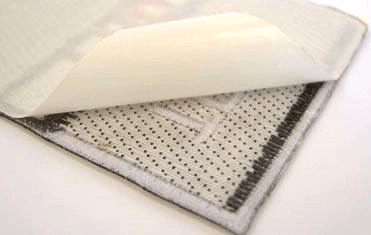 Sticker Backing
Self-adhesive patches, aka peel-and-stick patches, are a great backing option for short term use. Simply peel away the backing paper and press onto the material to temporarily attach the patch.
Design
Process
At UltraPatches, we make it easy for you to design, create, and customize the custom patches you need to tell your unique story. The most important part of your custom made patches is your unique design. By using our 100% free design services you can expect your custom patch design to look exactly as you envision. Once you have your design ready, we can help you choose a patch type that best represents your design. Once you choose the type of patch that best represents your design and story, we will inform you of all of your customization options, including patch size, thread colors, and backings.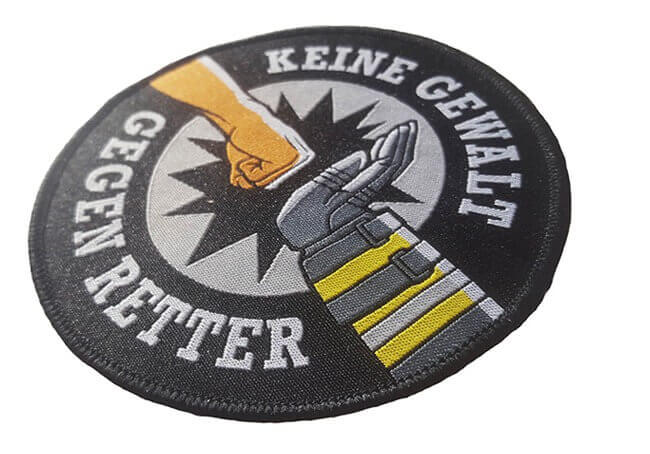 Free Design
All custom patches come with free design service. We create your patch mockups before finalization of the order to show you how your patch looks like.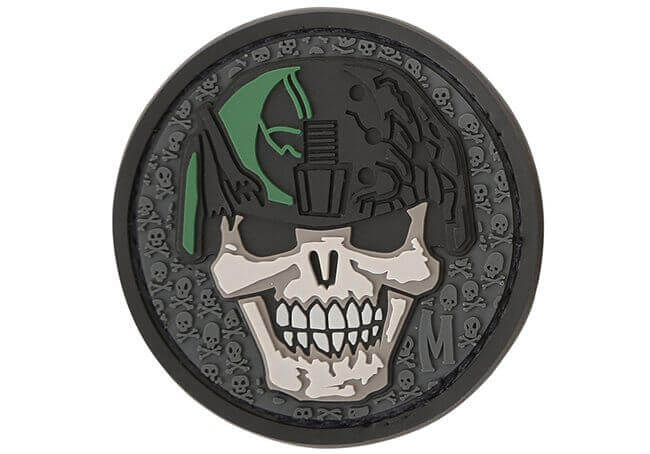 Production Sample
Once the mockup is approved we create a single patch before mass production to make sure your patch matches the mockup and after approval we proceed for final production.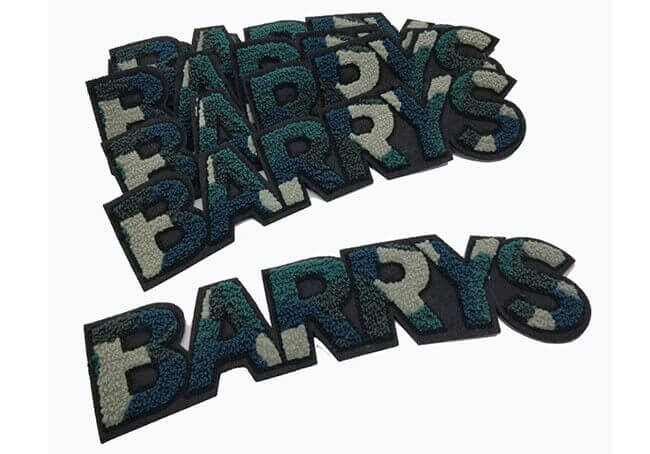 Manufacture
Once the production sample is made and the photograph is approved by you we proceed for mass production of your patches.
True Customization
Features
Because we are a professional custom patch-making company, you can expect true customization features when ordering your custom patches online from UltraPatches. Ordering from us means you can expect to receive the expert customer service you deserve when placing a custom patch order online. Our goal is to make sure your custom patches turn out exactly as you want them to and that is why we offer so many customization perks, including free design services, unlimited editing, and fast turnaround times.
We know that your patches have a story behind them and are very dear to you, so we take the responsibility and handle all orders with personal dedication while you relax and wait for your patches to be timely delivered. Since infinite customization options are available we can help you make a patch design that perfectly tells your unique story.
SEE YOUR ACTUAL PATCH SAMPLE
Once you decide on a design we will make a physical patch sample for your approval before we send your design for mass production. We will make as many revisions as you want until you are 100% happy with your final design. ADD BACKINGS AND OPTIONS
You can choose from multiple backing options to make sure your custom patches stay in their proper place - iron on, Velcro, magnetic, plastic, pin, and tape. Add on options include choosing a patch border, fabric, threads, glow, neon colors and more.
MAKE GOOD GUARANTEE
We guarantee that all of your custom patch orders will be manufactured according to your instructions and are properly boxed, packaged, and shipped out to you. Our goal is to make sure all of your custom made patches arrive in perfect condition. IN HOUSE MANUFACTURING
Our custom-manufactured patches are professionally made by our experienced team, which has many years of in house manufacturing experience. We strive to always go above and beyond what is expected to give you the best custom made patches possible!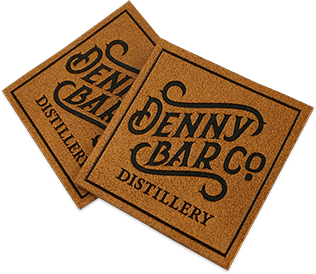 How To Order
Online
Whether you are ordering custom made patches for a business, association, club, special event, unit, team members, department, troop, or agency, all you need to do to place your custom patch order is use our easy online ordering system.
Fill out the quote form: It only takes a few minutes for you to fill out our quote form so we can learn about your story. If you have not chosen all of your custom patch details yet simply contact us so we can help you make the right decisions.
Get a quote: Once we receive your custom patch requirements we will send you a quote for how much it will cost to make your custom patches.
Approve the quote: Once you approve the quote you are confirming your custom patch order.
Approve the mockup and sample: Our team will create and send to you a real mockup patch sample using your unique design to you for your final approval.
Mass production starts: We will start mass producing your custom made patches after you approve your custom mockup.
Shipping: When all of your custom patches have been produced they will be professionally packed and shipped to you.
Get a Quote